Reprinted by permission of the Christian Post
By Nathan Black|Christian Post Reporter
To put Christmas back into the holiday season, tens of thousands of Christians will be wearing buttons that read, "It's OK, Wish Me A Merry Christmas."
More than 200,000 of the buttons have been distributed nationally as part of a campaign to influence retailers not to be silent with saying "Christmas."
"Our nation needs to return to our Christian roots and values," said the Rev. John Mains of Fountain of Life in Johnstown, Penn., in a statement. "Trying to remove the name of Jesus Christ from Christmas and from our society must be stopped."
The Wish Me A Merry Christmas campaign was launched this year as a grassroots campaign that appeals directly to retailers. Churches and individuals are encouraged not only to purchase buttons and car magnets but also to sign and deliver letters to their local store managers.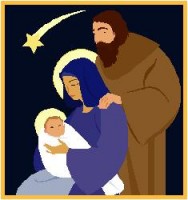 According to the campaign website, Ashley Tarter was motivated to start the campaign out of "the love for her God and His sacred holiday," and not out of anti-political correctness. She also founded it out of concern that her children might grow up "in a culture that was steadily moving Christmas out of retail and other public venues and fencing it into only private celebrations."
When 1 million buttons are distributed, the campaign will contact the nation's top 30 retailers, including Wal-Mart, Home Depot, Costco and Safeway. The goal of the campaign is to put 5 million buttons in circulation.
"[I]t has been a growing trend among retailers in our nation to remove Christmas from the public realm, pushing it farther behind closed doors, and limiting it to an event that can only be recognized privately. We feel that you have contributed to this confinement of Christmas," the campaign letter to retailers states.
A letter crafted for individuals to hand deliver points out that 97 percent of Americans celebrate Christmas and 53 percent are offended when wished "Happy Holidays." It also claims 90 percent of Americans know the true meaning of Christmas and 60 percent say they won't shop at stores that have anti-Christmas policies.
Retailers are asked to encourage customer service representatives to wish customers "Merry Christmas," at least when the customer indicates that they are celebrating Christmas; use the word "Christmas" in store displays and advertising; and to play specific Christmas music (with the words).
Retailers that change their policies to reflect Christmas in their stores and advertising will be recognized by the campaign.
On the Web: http://www.wmamc.com/
Copyright 2009 The Christian Post. All rights reserved. This material may not be published, broadcast, rewritten, or redistributed.