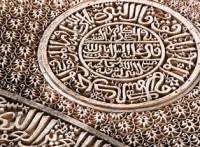 Once more, it appears that political correctness idiocy wins the day…while lives are lost.
ABC News reports Islamic terrorist aka "Major" Nidal Hasan was on the radar scope of U.S. intelligence agencies for some time for seeking to make contact with al Qaeda.
al Qaeda, you might recall, is the terrorist group behind the 911 terrorist attack that killed nearly 3,000 Americans in one day.
Senator Joe Lieberman (I/D-CT) is calling for an investigation into whether the Army missed the warnings that Hasan was an Islamic extremist.
Whether the Army "missed" warnings or was too cowed by political correctness to protect Americans is a serious question which must be determined.

Details were immediately available the day of Hasan's attack last week that he had been trolling internet websites trash-talking his own country and displaying sympathies for terrorists, as were statements from people who worked around him that he had been doing the same in person.
There are also indications that Hasan had been in contact with Muslim extremist Anwar al Awlaki. Indeed, ABC also reports that Awlaki posted something on the internet today entitled "Nidal Hassan Did the Right Thing," calling this domestic terrorist a "hero."
From ABC News:
People who knew or worked with Hasan say he seemed to have gradually become more radical in his disapproval of the war in Iraq and Afghanistan.

A fellow Army doctor who studied with Hasan, Val Finell, told ABC News, "We would frequently say he was a Muslim first and an American second. And that came out in just about everything he did at the University.

Finell said he and other Army doctors complained to superiors about Hasan's statements.
Where are the widespread and clear condemnations from the "moderate" Muslim community in America? Where are the loud denunciations of their terrorist act by the world Islamic community?
We hear all the time–even from former President George W. Bush–that Islam is a "religion of peace" and that the vast majority of Muslims are peaceful people. While the majority of Muslims may not be engaged in or supporting terrorism, why do they not speak out against such cowardly and barbarous acts done in the name of their religion?
I read this morning that General George Casey, U.S. Army Chief of Staff, is concerned about a backlash against Islam. There is wisdom in this concern, for while we should not strike out against someone who has done nothing, people are not stupid (at least, not as stupid as many of our PC leaders) and will easily make the connection that (a) the vast majority of terrorist acts committed throughout the world are committed in the name of Islam, and (b) we only hear the crickets chirp as we wait for "peaceful" Muslims to strongly denounce terrorist acts.
Isn't it high time we received answers to questions like those above?
Isn't it high time we stopped sacrificing Americans on the alter of cowardly and disingenuous political correctness, and dealt with truth and facts head-on?