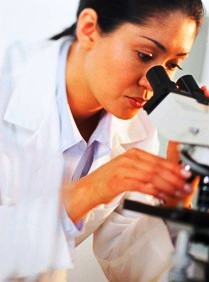 These are the best of the best from Dakota Voice last week. These are the articles you the reader found most interesting.
In case you missed one the first time around or just want to review one again, this is your chance!
It's Time to Go Home: Gary Harvey's Case in Review – A look back at the Gary Harvey case, and the pitfalls of seeing your life entrusted to strangers
Sign-o-the-Times: The Obama-Nation – The Obama-Nation is a sign of the times. And a sign of the times describes the Obama-Nation.

South Dakota GOP Gubernatorial Candidates Unite Against Cap and Trade – South Dakota's GOP gubernatorial candidates unite to stand against the assault on American values and prosperity known as "cap and trade."
'Public Option' Titanic Strikes Iceberg, Fleeing Senators Take to the Lifeboats – The unsinkable ship of ObamaCare—expected into port as long ago as last July—has hit an iceberg. And it now appears that there are few, if any, airtight compartments left to help it stay afloat as it flounders gracelessly on the cresting waves of public opinion.

The Nobel Peace Prize: What Does it Take? – How tough is it to win a Nobel Peace Prize?
Why Your Representatives Should Make You Mad as Hell – Imagine a world exempt from parking tickets, where gym membership is free and health care is second-to-none. In order to receive these benefits, you also only have to work two, maybe three days a week—a time period during which you will be shuttled around in a nice car. The other days of the week you can spend at home with your family. Welcome to life in congress.

Fighting for a Good Cause with a Good Sense of Humor – Fighting for a good cause with a good sense of humor lifts the spirits of allies and often lowers the spirits of the enemies of the good cause.

Valerie Jarrett: 'Lapping for Action' – Who is Valerie Jarrett? It's a question gaining increasing interest in the conservative blogosphere. And even some members of the mainstream media are starting to take a second look at this woman who has earned the sobriquet "Obama's eminence gris."
Speaking of Seniors – Lab Demanded Over $2,000 from Senior – Today errors in the thousands of dollars affect individual people in the government health care program known as Medicare. If President Obama has his way, such errors will be spread to all Americans.
Thank you, Faithful Readers, for making these the best of the best!