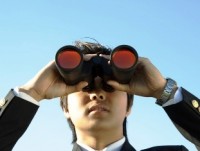 These are the best of the best from Dakota Voice last week. These are the articles our readers found most interesting and compelling.
If you missed one or just want to read one again, this is your big chance!
Leaders Worldwide Call for Probe into Leaked Global Warming Emails – Senator James Inhofe is calling for a probe into the global warming fraud emails and documents which came to light last week. With a cap and trade global warming tax on the table here in the United States, and a UN climate change treaty which would hamstring the U.S. economy, we cannot afford to ignore this compelling evidence that the theory of anthropogenic global warming is a complete fraud.
Socialists in a Panic Over ClimateGate…to Pass UN Climate Treaty – Now that the cat is out of the bag over Climategate (while the American "mainstream" media is still desperately trying to keep it hush-hush), we hear President Obama is wearing some of the emperor's new clothes and headed to Copenhagen with the intention of subordinating our free nation to a UN climate change treaty.
Climategate May Spur Lawsuit Against NASA for Denied Information Requests – There is a new development in the Climategate scandal. The Competitive Enterprise Institute has filed a notice of intent to sue NASA for refusing for three years to turn over information requested under the Freedom of Information Act.
Climategate: Falsified Research Scandal Rocks the UK – The scientific principle of "falsifiability" asserts that "the criterion of the scientific status of a theory is its falsifiability, or refutability, or testability." Apparently the folks at the Climate Research Unit took a different slant on "falsifiability," deciding that the only way to prove that their theory was true was simply to falsify the facts.
The Manhattan Declaration, an historic document – We are Orthodox, Catholic, and evangelical Christians who have united at this hour to reaffirm fundamental truths about justice and the common good, and to call upon our fellow citizens, believers and non-believers alike, to join us in defending them. These truths are: 1.the sanctity of human life 2.the dignity of marriage as the conjugal union of husband and wife 3.the rights of conscience and religious liberty.
'The Blind Side' should trouble as well as inspire – "The Blind Side" is a beautiful new film based on a magnificent and heartwarming true story. But I hope that the many who see it do not simply walk out all aglow. It should also produce concern. This story about hopelessness transformed into achievement should be a typically American story–but is increasingly NOT the case.
Man in 23-Year Coma was Conscious All Along – Can you imagine being completely paralyzed but completely conscious for 23 years, all the while listening to people talk about you–perhaps even about ending your life–as if you weren't there?
ClimateGate: Hide the Decline – Newsbusters draws our attention to a great video by Minnesotans for Global Warming on the exposure of some emails from a global warming "scientific" group which seem to reveal a pattern of data manipulation and monkey business.
150,000 Americans Sign Manhattan Declaration in First Week – More than 150,000 people have so far signed the Manhattan Declaration, just a week after the document was unveiled. And one of the document's drafters, Chuck Colson, hopes the number will soon reach a million so that Christians would put America on notice that they will not compromise their faith, no matter what.
Creationists to Distribute 1 Million Copies of Darwin's 'Origin of Species' – One million more copies of a special pro-Intelligent Design edition of On the Origin of Species will be given away to college students, marking the 150th anniversary of the publication of Charles Darwin's On the Origin of Species.
Thank you, Faithful Readers, for making these the best of the best!