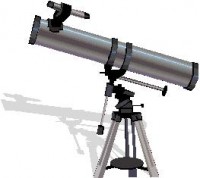 These are the best of the best from Dakota Voice last week. These are the articles that caught your interest and kept you entertained.
In case you missed one or just want to read it again, this is your big chance!
Cat Climbs Cops Head During Traffic Stop – This report from WTTG shows footage from the dash camera of Officer Keith Urban police car which captured his attempts to write a ticket while a black cat walked up and kept climbing on him, all the way to the top of Officer Urban's head.
President Obama's Teleprompter Fails During Family Meal – In a frightening development, sources report that President Barack Obama's home teleprompter failed during a family meal. If a teleprompter can fail in such benign, intimate settings, can the president be considered safe anywhere? Can anyone be safe anywhere?
Trouble in Green Paradise: Wind Farm Scams – We are frequently told it is the fossil fuel industry that is full of greed. So is the "green" energy industry a paragon of virtue and altruism? The arrests of wind farm millionaires in Europe–who have ties to wind energy in the United States–for taxpayer funded fraud seems to tell another story.
Proof Global Warming has Been Fraud All Along? – News is spreading across the internet like wildfire today that emails from the East Anglia Climate Research "Unit in England (not too far from where I used to live) have been hacked by someone and released on the web. These emails seem to reveal that some people have known all along that global warming claims were a fraud all along–and they helped cover that fraud.
Some Scientists 'Baffled' by Lack of Global Warming – It seems some in the "scientific" community are confused by the vacation that global warming has taken. It's not cooperating with their flimsy hypothesis that human activity is causing the planet to warm up. They need only look at the mountain of information that points to natural and cyclic climate change to end their bafflement.
NY Times: Copenhagen Climate Deal on Hold – The New York Times is reporting that world leaders have decided to put off the intended climate change treaty scheduled for Copenhagen next month. Unless this is just a maneuver to get us to drop our guard, we've dodged a deadly bullet…for the moment.
Scientist Speaks in Rapid City on Stem Cell Research – Internationally recognized stem cell expert Dr. David Prentice spoke in Rapid City Wednesday about adult and embryonic stem cell research, and human cloning. A petition drive may soon be underway to remove South Dakota's ban on embryonic stem cell research.
Speaking of Seniors – Obama's Unfair Criticism of Insurance Companies – President Obama has been criticizing insurance companies. He has claimed that insurance companies make huge profits on health insurance. To people who dont know the details of the health care system, Obamas claims may sound good. But, a closer examination of the facts will prove that Obama is wrong.
Finding God in 60 Days – You probably won't want to play this in your Sunday School class or for Sunday night church, and probably not even at your small-group Bible study, but some slightly irreverent parts aside, this is funny and insightful in many ways. How to find God in 60 Days (or your meaningless existence back).
President Obama Again Bows in Shanghai – President Barack Obama is bobbling again, this time bowing in Shanghai to a Chinese guy after a town hall meeting. Is this one of his Chinese masters, one of the guys who gave him the trillions of dollars he's borrowed to waste in the name of the American people?
Thank you, Constant Reader, for making these the best of the best!