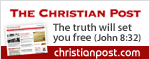 Reprinted by permission of the Christian Post
WASHINGTON – A D.C. Council Committee passed a bill Tuesday that would legalize same-sex marriage in the federal district while also providing an exemption for religious groups.
In a 4-1 vote, the D.C. Council Committee on Public Safety and the Judiciary passed the "Religious Freedom and Civil Marriage Equality Amendment Act of 2009," which provides exemption to religious organizations – including churches, schools and nonprofits – to deny "services, accommodations, facilities, or goods for a purpose related to the solemnization or celebration of a same-sex marriage."
On Nov. 17, the bill, 18-482, will go to the Committee of the Whole, where it will be put on the agenda for the full council to debate in early December.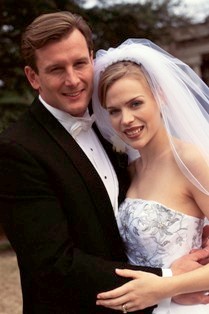 Though the proposed amendment allows religious organizations to refuse to promote same-sex marriage through religious programs, counseling, courses or retreats, some churches in the District of Columbia are not satisfied with it.
The Catholic Archdiocese of Washington said that while the bill exempts religious organizations from performing and providing space for same-sex marriages, it requires them to adhere to city laws prohibiting discrimination against gay men and women.
Among the changes the archdiocese fears will be possible under the bill is the forced extension of employee benefits to same-sex married couples.
"It is our concern that the committee's narrowing of the religious exemption language will cause the government to discontinue our long partnership with them and open up the agency to litigation and the use of resources to defend our religious beliefs rather than serve the poor," explained Edward Orzechowski, president and CEO of Catholic Charities of the Archdiocese of Washington.
As a response, the Catholic archdiocese has threatened to stop the social service programs it runs for the district unless the proposed law is changed.
The archdiocese warned that if it stopped its social services, tens of thousands of people it helps through programs dealing with adoption, homelessness and health care will be affected.
Catholic Charities reportedly serves 68,000 people in the city each year. The city's 40 Catholic parishes, meanwhile, operate another 93 social service programs to provide crucial services.
Despite protests, the bill is expected to easily pass, giving same-sex couples both the option to marry or enter a domestic partnership – a first in the nation.
The District of Columbia has recognized domestic partnerships since 1992.
Earlier this year, the D.C. Council unanimously voted to recognize gay and lesbian marriages performed elsewhere.
Copyright 2009 The Christian Post. All rights reserved. This material may not be published, broadcast, rewritten, or redistributed.