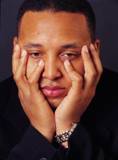 Pass the Kleenex, please.
From Newsmax:
The attorney for the Army psychiatrist accused of killing fellow soldiers at Fort Hood says doctors have told the soldier he may be paralyzed from the waist down.
And 14 of his victims are definitely dead.
If he's only paralyzed, this terrorist got off light.