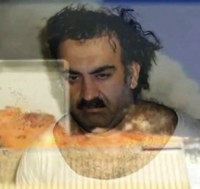 The terrorist-sympathizing liberals have been whining about closing Club Gitmo aka the Guantanamo Bay terrorist POW camp. It's really an embarrassment to them when they're around their socialist, terrorist-sympathizing European, Middle Eastern and African friends and makes for a real drag at cocktail parties.
But Steve Crowder of PJTV went to Gitmo to check it out for himself.
Contrary to the assertions of the Left that you have a bunch of evil white American military goons down there beating innocent peace-loving Muslims, he found a different picture of life at Club Gitmo.
Crowder does the yeoman's work of reminding us, first of all, that these are terrorists, either a part of the group that killed nearly 3,000 innocent American civilians on 911 or working in sympathy with them.
Does it really matter what a bunch of terrorist-sympathizing liberals think of us, anyway?  At the risk of being impolite, my response to them is an impulse to tell them where they can go and where they can put their sympathy.
Interesting, too, is the horrors of the treatment these POWs have to endure.  After all, they don't get nearly as much recreation time as college students.  But they do get meals that cost a lot more to produce than prisoners in many American civilian prisons.  They also have a good variety of food–food that is prepared in compliance with the requirements of the  "religion of peace."
These terrorists also have access to better health care than some Americans.  If they get hurt trying to injure or kill the military troops guarding them, they get the best of health care to patch up their tender bodies…so they can try again next week.
They also went to the head of the line for swine flue vaccinations.  What a rough life!
Crowder has much more wisdom to share, so please take the time to watch this 12 minute video.  At the end, Crowder had good and kind words for our troops who do the tough job of keeping these dirtbags off the battlefield…and out of our airliners.
Allow me to close by asking you to consider the pathology of fretting over what evil and corrupt people think of you.