Archive for November 29th, 2009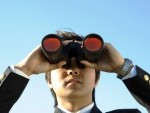 The best of the best from Dakota Voice last week, including: Leaders Worldwide Call for Probe into Leaked Global Warming Emails; Socialists in a Panic Over ClimateGate…to Pass UN Climate Treaty; Climategate May Spur Lawsuit Against NASA for Denied Information Requests; The Manhattan Declaration, an historic document; 'The Blind Side' should trouble as well as inspire; Man in 23-Year Coma was Conscious All Along; Creationists to Distribute 1 Million Copies of Darwin's 'Origin of Species'; and more!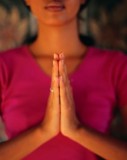 In Corpus Christi, Texas, where my parents live and worship, the Christian community was rocked two years ago by the shocking conviction of Hannah Overton. In an outrageous series of events, this gentle thirty-year-old Christ-follower, wife, and homeschooling mother of five was sentenced to life without parole in the death of four-year-old Andrew Burd.