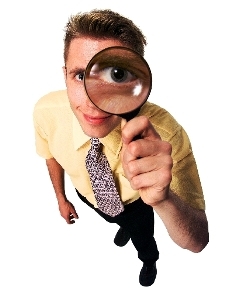 These are the best of the best from Dakota Voice last week. You made them the best with your high interest and many hits.
In case you missed one the first time around or just want to take another look, now is your chance!
More Bad News on Obama Ed Official Kevin Jennings – As with so many appointments by President Barack Obama, the bad news on Education Department appointee Kevin Jennings keeps coming. Now we learn that he advocates teaching kindergartners that homosexual behavior is normal and healthy, and that children are "being aggressively recruited to become heterosexual in this country."

GOP Gubernatorial Candidate Daugaard on the Issues – Lt. Governor Dennis Daugaard, who declared his candidacy for the GOP nomination for governor of South Dakota Monday, has responded to a Dakota Voice questionnaire sent to all GOP gubernatorial candidates on the issues facing our state.

Rotten Leaders: When Your Heroes are Villains – If your heroes are villains, or if your heroes have heroes who are villains, you have a problem, right? What do we make of a highly-placed education official whose hero advocates homosexual pedophilia?

A strange case and a doctor's "right of conscience" – Some say a doctor should do to a patient whatever the patient asks.  Whether you agree with that or not, how far does that philosophy go? Should a doctor cut off perfectly healthy, functional limbs if the patient demands it?

'Government cannot consider issuing a 'divorce' for a 'marriage' it doesnt recognize' – A homosexual couple 'married' in Massachusetts now want a divorce in Texas, where such unions are not recognized. Says Austin R. Nimocks with the Alliance Defense Fund: "The government cannot consider issuing a 'divorce' for a 'marriage' it doesnt recognize."

House Plans to Slip Hate Crimes Bill into Defense Bill, says FRC – Leaders in the U.S. House plan to slip the hate crimes bill into the 2010 Defense Authorization bill that could be voted on as early as Thursday, a conservative public policy organization warned. In a move similar to the Senate, the House leadership reportedly wants to add the difficult-to-pass amendment to the high priority defense budget, according to Family Research Council.

GOP Gubernatorial Candidate Munsterman on the Issues – Dakota Voice has sent a list of issues-oriented questions to all declared GOP candidates for South Dakota governor. The first one to respond to these questions was Scott Munsterman, chiropractor and former mayor of Brookings, South Dakota.

Michelle Bachmann: The New Voice of the GOP? – Sarah Palin remains the brightest star on the GOP roster, but another figure has emerged to galvanize America's conservative base. Congresswoman Michelle Bachmann, 53, was elected in 2006 in Minnesota's 6th Congressional District, which includes the suburbs of Minneapolis/St. Paul, not the friendliest territory for a pro-life, pro-drilling, anti-tax increase critic of President Obama's "economic Marxism."

Gov. Schwarzenegger Urged to Veto Bill Honoring Homosexual Activist – Social conservatives are calling upon Christians in California to rally against a bill that if passed would pressure schools into honoring the late Harvey Milk. Milk engaged in adult-child homosexual sex and, according to his biographer, had a penchant for young waifs with substance abuse problems, noted Randy Thomasson, president of Campaign for Children and Families.

More Marxist Ties to Obama – President Obama and his apologists want us to believe he isn't a Marxist. Yet he has been surrounded by them since his youth. Another one, Robert McChesney is involved in plans to "regulate" conservative broadcasting and the internet.
Thank you, Constant Readers, for making these the best of the best!