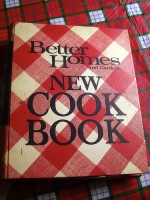 If you've been around the internet for long, you know that Google is like most major media organizations today: liberal to the core.  They ignore patriotic holidays with their rotating search engine logos, conservative websites seem to have an unusually hard time getting good coverage in search rankings, and so on.
Maybe you also heard about the video of school children being led in a worshipful song about Barack Obama that was reminiscent of "Jesus Loves the Little Children."  That video disappeared from YouTube earlier this morning…only to be replaced by someone who had the foresight to download a copy of it before it disappeared.
Now comes word from Selwyn Duke at RenewAmerica of some funny business with the viewership stats on this video at YouTube.
Duke said he checked the video himself and saw only 363 hits at 1:04 pm…while it had 2,279 comments.  What's wrong with this picture?  Even touchy-feely liberal self-esteem-friendly math can't seem to account for this.
So he tracked it further…
I tracked the video a bit myself. Now, remember that it had 363 hits at 1:04 p.m. Here's what I found.

Approximately 1:25 p.m.: the video still supposedly had only 363 hits but had 2,500 comments.
1:39 p.m.: still only 363 hits but 2,668 comments.
2:16 p.m.: 363 hits but 3,018 comments.

You get the idea.
Yes, we do get the idea.
Is it just a glitch at YouTube? Or is it a clumsy but deliberate attempt by Leftist Google to keep the hit ranking of this video low so that it doesn't make "Top Video" listings which would give it even more exposure?
Liberals feel a virtually irresistible compulsion to protect their Obamessiah from blasphemy or other negative comments, so it seems quite credible that Google doesn't want the Obamessiah receiving any more negative exposure than he already is through this video.
It ain't easy being a truth-teller in an age of liberal dominance…but it's worth it all the same!