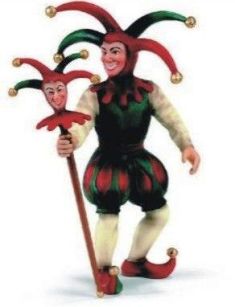 The headline at Newsmax reads: "Obama: GOP Healthcare Concerns are 'Silly,' 'Ridiculous,' 'Nonsense'"
Among the "ridiculous" notions the president said his speech would dispel are rumors of "death panels" that would limit the amount of care afforded to the very old and sick, as well as talk of reforms that would provide care to undocumented immigrants.

Obama said he also hopes to remove from discussion "this broader notion of a government takeover of healthcare," alleged by some of his fiercest right wing critics.
I don't know about you, but I'm getting really tired of the President of the United States brazenly lying to me on a regular basis.  I'm also getting tired of officials in my government treating my like some kind of moron who can't see through their transparent lies.
Let's just be clear here, and "remove from discussion" Obama's attempt to remove from discussion what he and his fellow socialists actually intend with regard to government health care:
"My commitment is to make sure that we've got universal health care for all Americans by the end of my first term as president." – Barack Obama, March 24, 2007

"I would hope that we could set up a system that allows those who can't go through their employer to access a federal system or a state pool of some sort. But I don't think we're going to be able to eliminate employer coverage immediately. There's going to be potentially some transition process. I can envision a decade out or 15 years out or 20 years out…" – Barack Obama, March 24, 2007

"I happen to be a proponent of single-payer [government] universal health care plans. That's what I'd like to see." – Barack Obama, 2003

"I think if we get a good public option, it could lead to single payer, and that's the best way to reach single payer."- Rep. Barney Frank

"And next to me was a guy from the insurance company who then argued against the public health insurance option, saying it wouldn't let private insurance compete, that a public option will put the private insurance industry out of business. He was right. The man was right." – Rep Jan Schakowsky (D-IL), April 18, 2009
If you intend to take my property and my freedom against my will, at least show me the respect of admitting it up front.
You know, these "silly," "ridiculous" and "nonsense" concerns aren't just something the GOP dreamed up. These are very real concerns–based on HR 3200 itself and a dash of experience and common sense–held by most of the American people.
So when President Obama talks about "silly," "ridiculous" and "nonsense" concerns, he's talking about YOU, America. Obama thinks YOU are silly, ridiculous, and full of nonsense.
Be sure you let him and his fellow socialists in Washington just what you think of his "concern" for you.