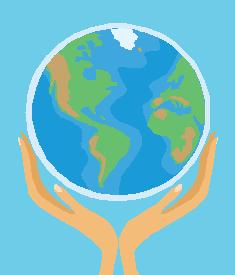 By Clark M. Jones

Every issue Americans are protesting in TEA party rallies and Town Hall meetings involve a national imposition of the green and sustainable agenda. Stimulus, Cap and Trade, the Obama education plan, health care "reform:" all of it is based on green and sustainable doctrine and ideals.

The complexity of this issue, and of its proponents, is the cause of the direction I am going with this article. There are people who are completely opposed to the Obama agenda, who defend sustainability on the assertion that it has a good core principle.
I have been told that its goals and intentions are noble. In fact, many Christians believe sustainability is a noble cause. Some of these intentions would include:
A world without war;
A world without poverty;
A world without AIDS;
A world of equity;
A world where people don't die of food, water, and mosquito borne diseases.
These are the goals of utopian idealism. If these are your goals, and you think it is your duty and in your power to "ensure" the achievement of these things, what are you willing to do to get them? What is the right thing? What do you have to deny in order to believe it possible?
I have been told that I should not generalize sustainability as Marxism. I think a lot of people do not understand Marxism, and do not understand that Marx did not introduce a new idea.
Marxism is a form of humanistic utopian idealism, which encompasses everything from anarchism/nihilism to libertarianism to the extreme of Soviet style Stalinist socialism.
As the old common saying goes, the road to hell is paved with good intentions. Hell on earth is a good way to describe the history of the consequences of attempts to implement the utopian ideal; or a heaven on earth, with man as god. No utopian ideal has ever outrun the reality of duty to Almighty God, or the realities of the darkness of human nature unrestrained in nihilistic doctrine.This is the doctrine that there is no right and wrong, and that specifically there is no objective or absolute source of truth and morality; and therefore, no objective ground of justice and liberty.
It is the complete opposite of the founding principle of the United States of America, that we are all Created equal, and endowed by our Creator with certain inalienable rights, and that our foundation is in the Law of Nature and of nature's God.
The opposite of this is the doctrine of rights under the UN's Universal Declaration of Human Rights which states in article 29, section 3, that "these rights and freedoms may in no case be exercised contrary to the purposes and principles of the United Nations." In other words, we have no rights if they are in charge of our rights.
So what is the core principle of sustainability, beyond which the United Nations says our rights can't go?
It is a doctrine of limited resources that institutionalizes managing scarcity as a permanent fixture.
To accomplish that, it institutionalizes an imperative of human collective action, whether that is achieved by the institution of voluntary communes and cooperatives, or whether it is institutionalized through global socialism or national socialism.
Much of the foundational thought of sustainability is found in the philosophical writings of western civilization; starting with Plato's Republic. It is utopian and idealistic, and yet where did it start?
It started in Genesis three with the words of the Serpent. "Ye shall be as gods, knowing good and evil."
This concept of knowing is inextricably linked with choice and power. It is the translation of opinion and personal desires into action (Nietzsche's Will to Power) and, in doing so, choosing good and evil; blessing and cursing, for another human being. It is the entire principle of socialism. It is the doctrine that it is the right of man to distribute and allocate people, property, and resources according to the purposes and principles of people who are able to amass power. Redistribution and reallocation are fundamental words of the sustainability doctrine.
God overwhelmingly condemns this in His Word. The entire biblical record is an invective against this rejection of truth, justice, and liberty of the individual and the family, and of conscience.
In fact, there are two names in the Word of God that in their meanings describe this kind of redistribution and reallocation. One of those names is Mene, as in the twice repeated name in the handwriting on the wall in the book of Daniel. It is a word that refers to numbering, and therefore allocating. In that, it is tied to the Greek word Daemon in the New Testament. A demon is one who distributes fortunes; a redistributor, a reallocator, a socialist, a thief, a murderer.
God has another plan for his resources. He stated that man is never to number people, property, and resources, as that numbering is a violation of fundamental human rights. It places that individual or collective power in the place of God over other people. It makes subjects and not citizens.
Exodus 23:25 explains God's view of resources. "And ye shall serve the LORD your God (Creator), and he shall bless thy bread, and thy water, and I will take sickness away from the midst of thee." Food, water, and health; this is the majority of what the sustainability movement thinks it can achieve through self determination and managing scarcity. God says He wants to bless these things. He speaks of supplying all our need, of exceeding abundance above all that we can ask or think, of His divine grace providing all things that pertain to life and godliness.
Psalm 67:5-7 says "Let the people praise thee, O God; let all the people praise thee. Then shall the earth yield her increase; and God, even our own God, shall bless us. God shall bless us; and all the ends of the earth shall fear him."
If you are reading this and God is the last thing you want to depend on, that is your right in America under the liberty of conscience. But Christians should never be involved in a way of thinking that denies the fundamental Divine ownership of resources, and denies the almighty allocating and sustaining power of God alone.

Related reading: The American Dream vs. Sustainability

Clark M. Jones is is a student of history and a member of Citizens for Liberty, the group which organized the Rapid City Tax Day Tea Party and the Rapid City Independence Day Tea Party.  To find out more about what Citizens for Liberty is doing in western South Dakota to fight excessive government and restore our land to limited government, go to www.sdcitizens.com or attend their next meeting (details on the website).