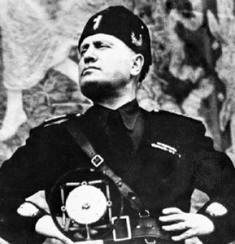 Not to be deterred by things like the U.S. Constitution, history, common sense or the will of the American people, Jim Manley, spokesman for Senate Majority Leader Harry Reid (D-NV) said today they'll do whatever it takes to ram socialized health care down the throats of the American people.
From ABC News:
Manley said that "we will not make a decision to pursue reconciliation until we have exhausted efforts to produce a bipartisan bill."

"However," he cautioned, "patience is not unlimited and we are determined to get something done this year by any legislative means necessary."

"By any means necessary" is a phrase popularized by Malcolm X (demanding the rights of African-Americans to be respected in society), though it is thought to have originally been penned by French existentialist Jean Paul Sartre in his play about assassination "Dirty Hands" (in a line demanding the end of class).
President Obama and a few other liberals in congress may be waivering, but apparently Senator Reid believes his re-election hopes are secure enough to weather any storms the unwashed smelly masses may offer him.
The ABC piece acknowledges that there may not be enough Democrat votes to ram this thing through anyway.
That's okay.  I still have faith that patriotic, freedom-loving Americans will keep the pressure up and make the stakes very clear to their representatives in congress.
So American people, keep doing what you're doing.  No, not what Health Secretary Kathleen Sebelius urged the union thugs to keep doing, but keep asking the hard questions when you see your representatives, and don't meekly accept their lies and obfuscations.