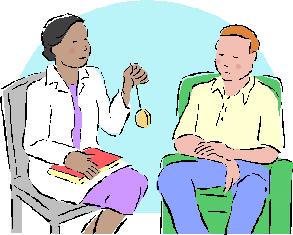 A recent Rasmussen Reports poll finds that, despite the bull being peddled by President Obama and his liberal minions on television and at town halls across America, the American people get it:
Thirty-two percent (32%) of voters nationwide favor a single-payer health care system where the federal government provides coverage for everyone. A Rasmussen Reports national telephone survey finds that 57% are opposed to a single-payer plan.

Fifty-two percent (52%) believe such a system would lead to a lower quality of care while 13% believe care would improve.
The "mainstream" media no longer have a monopoly on information in this country like they did up until 15-20 years ago.  With the advent of talk radio, the internet, the "new media" and Fox News, people finally have means of getting information without the liberal filter applied by ABC, CBS, NBC, PBS, CNN, NPR, the New York Times, the Washington Post, the LA Times, AP, et al.
Make no mistake: there are still significant numbers of Americans out there still hypnotized by the aforementioned propaganda sources.  In rural areas, people often have no choice but to rely on these statist conduits of distortion.  Others are so far in an intellectual coma, they may never reach consciousness no matter how many alternatives are available.
But numbers like these are heartening.  Simple common sense tells you that government health care is a bad idea (big government programs almost never work, always waste huge amounts of money, and rob us of our freedom). History and experience tells us socialism never works, anywhere it's tried–even when it's tried here in America.  And thanks to the internet and the New Media, people can go online and read for themselves all the bad stuff in HR 3200, hear what Obama has said about his love for socialized medicine–and see that their president is lying through his teeth to them.
You socialists in congress should face the writing on the wall.  The American people aren't buying your pap.  If you go back to Washington D.C. after the August recess and continue pushing this un-American, unconstitutional assault on our freedom, you'd better start packing your bags before the next election.