Reprinted by permission of the Christian Post
By Nathan Black
Christian Post Reporter
Fri, Jul. 31 2009 03:24 PM EDT
Traditional marriage supporters in Maine submitted petitions containing 100,000 signatures in hopes of overturning the state's new same-sex marriage law.
Just months after Maine became the fifth state to legalize marriage for gay and lesbian couples, opponents delivered well over the 55,087 signatures required to send the issue to the November ballot.
"Because of you, Stand for Marriage Maine is one huge step closer to giving the people of Maine, not politicians, the final say on the 'same-sex marriage' law," Ryan Harnden, grassroots director of Stand for Marriage Maine, told supporters.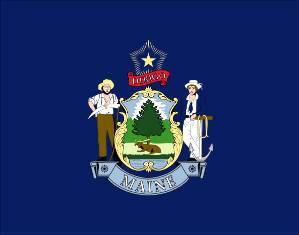 The Secretary of State's office has until Sept. 4 to certify the signatures for a people's veto referendum.
Stand for Marriage Maine was formed a month after Gov. John Baldacci signed legislation in May allowing same-sex couples to wed. Their signature collecting effort, if successful, would suspend the law from taking effect until a vote is held.
"An issue as important as the institution of marriage should be decided by the voters," Bob Emrich of the Maine Jeremiah Project, which is part of the coalition, said earlier.
Proponents of same-sex marriage, meanwhile, announced this week that they have over 60,000 Mainers who have pledged to vote "No" on a marriage referendum.
"These 60,000 pledges, collected by Maine volunteers and the campaign's professional field staff, demonstrate that our grassroots effort is a campaign about Maine, by Maine people and consistent with Maine values," said Jesse Connolly, manager of the No on 1/Protect Maine Equality campaign.
Stand for Marriage Maine supporters, however, believe voters will restore the traditional definition of marriage.
"In thirty other states in America, when voters have had their say, they have voted for marriage as between a man and a woman," noted Brian Brown, executive director of National Organization for Marriage, which is also part of the Maine coalition.
The Institute on Religion and Democracy pointed out in a new paper that it is judges who have delivered almost all the victories for same-sex marriage while voters have preserved the traditional definition of marriage.
"California voters in November 2008 overturned their court's decision. Voters elsewhere (such as Massachusetts and Connecticut) might have done the same, if their legislatures had given them the opportunity," the IRD paper states.
Maine voters are hoping for the opportunity this year.
The Maine Family Policy Council congratulated Stand for Marriage Maine for the successful petition drive but cautioned the coalition against becoming overconfident.
"Victory in November is not a foregone conclusion," the council stated. "Our opposition has unlimited financial resources, a clever propaganda campaign which plays on traditional Maine values, and that most powerful factor of all, the support of the media and the liberal establishment."
Copyright 2009 The Christian Post. All rights reserved. This material may not be published, broadcast, rewritten, or redistributed.