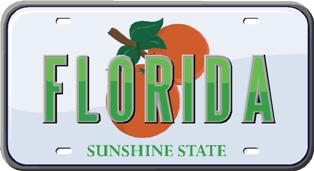 The Tenth Amendment Center reported last week that Florida is the latest state to move to tell the federal government where they can stick their unconstitutional government health care plans:
In response to what some opponents see as a Congress that doesn't represent their interests, State Legislators are looking to the nearly-forgotten American political tradition of nullification as a way to reject any potential national health care program that may be coming from Washington.

The most recent effort comes from Florida State Senator Carey Baker and State Representative Scott Plakon, who this week filed a proposed State Constitutional Amendment (HJR37) as a means to prevent Floridians from being affected by any Federal Health Care Legislation. If approved by the legislature, Florida residents could be voting on it as early as 2010.

HJR37 would deny the ability of any new law to impose demands, restrictions or penalties on health care choices on Floridians. Versions of proposed federal health care reform legislation have included insurance coverage mandates, and certain penalties on employers who fail to provide employee health insurance.
It states, in part:

(1) A law or rule shall not compel, directly or indirectly, any person, employer, or health care provider to participate in any health care system

(2) A person or employer may pay directly for lawful health care services and shall not be required to pay penalties or fines for paying directly for lawful health care services. A health care provider may accept direct payment for lawful health care services and shall not be required to pay penalties or fines for accepting direct payment from a person or employer for lawful health care services.
A little over a month ago we learned that the Arizona legislature had passed the Health Care Freedom Act, which will now go to a vote of the people in 2010.  The measure would allow Arizona to opt out of any federal socialized medicine scheme.
Last week Texas Governor Rick Perry said his state is thinking about taking a stand against the unconstitutional Obamacare plan.
In the past eight or nine months,  several states including South Dakota have passed Tenth Amendment resolutions which re-assert state sovereignty from the central federal government under the Tenth Amendment to the U.S. Constitution.
The Tenth Amendment says:
The powers not delegated to the United States by the Constitution, nor prohibited by it to the States, are reserved to the States respectively, or to the people.
The powers of the federal government are few and specific, known as the "enumerated powers" as listed in Article 1 Section 8 of the U.S. Constitution.  Nowhere in Article 1 Section 8 will you find authority for a government health care scheme…or the majority of what our federal government does these days.
It is well time that the states–and the American people–re-assert the freedom, rights and powers that are ours under our Constitution, and stop letting a bloated, oppressive, runaway federal government trample the U.S. Constitution.
If we won't stand up for our rights and freedoms, who will?