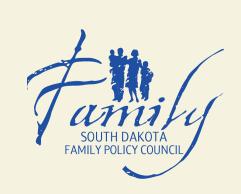 Tomorrow the South Dakota Family Policy Council is holding press conferences on the upcoming S. 909 "hate crime" legislation in congress.
Press conferences will be held in Sioux Falls and Rapid City.  In Sioux Falls it will be from 9:00-9:45 am at 225 E. 11th, Sioux Falls, (Corner of 11th and 2nd St. downtown, Stewart's Building).  In Rapid City it will be from 3:00-3:45 pm at the Rapid City City/School Administration Center (CSAC Building), 300 6th St., Rapid City, (1st floor conf. room).
The purpose of the press conferences are to alert the public to the threat to religious and other freedoms posed by this unnecessary bill.  In addition to the press, all people concerned about freedom, public health and the moral fiber of our society are encouraged to attend–but especially area pastors, since the freedom of the pulpit will be the first one to go under this legislation.
If you can't attend, you can watch the video streaming online here.
S. 909 is deceptively labeled the "Matthew Shepard Hate Crimes Prevention Act" in order to garner sympathy based on the murder of homosexual Matthew Shepard in Wyoming several years ago.  Though Matthew Shepard has been used by homosexual activists to advance the legitimization of homosexual behavior and "hate crime" legislation, ABC News reported that Shepard's killers were druggies who wanted to rob Shepard to feed their habit.
When pressed by Vargas as to why he continued beating Shepard after he had already taken his wallet, McKinney said, "Sometimes when you have that kind of rage going through you, there's no stopping it. I've attacked my best friends coming off of meth binges."
"Hate crime" laws are unnecessary because motive is irrelevant to the the criminality of the act (murder, theft, assault, vandalism, etc.).  Murder is wrong and should be criminally punished because it is wrong to intentionally take an innocent human life; in truth, all crimes are "hate crimes" because no one commits a crime against another person because they are concerned about that person's welfare, or are even ambivalent about the other person's welfare. Crimes are always an act of hostility against another person; feelings and emotion are irrelevant.
All Americans–regardless of skin color, sex, age, or even sexual habits–are already protected equally under the U.S. Constitution.  All crimes against persons should be prosectued to the fullest extent of the law to see that justice is done. This should be done regardless of the motivation of the perpetrator or the characteristics or inclinations of the victim.  "Hate crime" laws can do nothing to make people safer, or balance the scales of justice any more than can normal criminal law.
We have seen such laws used in socialist countries around the world to quash religious and other freedoms, and to a great extent even here in the United States already.
Last year we heard about the Catholic priest in Canada, Fr. Alphonse de Valk, who was investigated by the Canadian Human Rights Commission (CHRC) for the "crime" of teaching what the Bible says about homosexual behavior (that it is a sin) and marriage (that it is between a man and a woman).
In 2005 the British Columbia Human Rights Tribunal slammed a Knights of Columbus group for $1000 because they refused to rent a hall to a couple of lesbians for a "marriage" ceremony; apparently they have no freedom over their own property.
Previously, the Ontario Human Rights Commission slapped Protestant printer Scott Brockie with a $5000 fine for refusing to print homosexual-themed stationary.
The Saskatchewan Human Rights Tribunal fined Hugh Owens several thousand dollars for quoting the Bible in a letter to the local newspaper.
Mayor Diane Haskett in London, Ontario, was fined $10,000  for refusing to proclaim a gay pride day.
Swedish Pastor Ake Green in 2004 was sentenced to 30 days in jail for preaching a sermon in which he defined homosexual behavior as sinful and harmful to society.
Afraid of being branded "homophobic," child care workers in England placed several foster children with two homosexual men…and ignored reports that they were being molested.
A British couple were questioned by police on possible "hate crime" charges after they wrote a letter-to-the-editor of their local newspaper criticizing city officials for distributing brochures at city hall promoting homosexual behavior.
A Christian couple who have taken in 28 children have been forced to give up being foster parents after they refused to promote homosexuality. Vincent Matherick, 65, and his 61-year-old wife Pauline were told by social services that they had to comply with legislation requiring them to treat homosexuality as equal to heterosexuality.
A British Anglican bishop in February 2008 was fined for refusing to hire an openly homosexual man as a church youth minister.
In Scotland in 2006, nine firemen were punished for refusing to work at a booth and hand out pro-homosexual leaflets at a "gay pride" parade.
Catholic charities in England have been forced out of the adoption ministry, rather than being forced to adopt children to homosexuals.
In Canada, Focus on the Family must cut out any portions of their broadcasts dealing with homosexuality for radio stations in that country.
Last year the Alberta Human Rights Tribunal ruled that youth pastor Stephen Boissoin was guilty of writing a letter to the editor of the Red Deer Advocate which might expose homosexuals to hate and contempt (Boissoin's 2002 letter said homosexuality was immoral, physically dangerous and should not be promoted in schools).
Not content with their success in quashing open refusals to bow at the altar of political correctness, the Canadian pro-homosexual group EGALE (Equality for Gays and Lesbians Everywhere) is calling for the Canadian postal system to censor the mail for "hate mail"
Catholic Charities in Boston was forced out of the adoption ministry because they refused to put children in homes of homosexual couples.
Boston school teachers have been threatened with termination if they fail to cast homosexuality in a positive light to students.
The University of Toledo fired a black administrator for writing a "letter to the editor" of a local newspaper about the inconsistency of comparing homosexuality to ethnicity.
Christians in Philadelphia were arrested for reading Bible verses and praying out loud during a homosexual festival.
The state of New Mexico issued a fine of $6,600 to a Christian photographer (a private businessman) who didn't want to photograph two lesbians make a commitment to each other.
Philadelphia has also decided to stick it to the Boy Scouts (who don't allow homosexuals in leadership positions of their loyal-to-God organization), charging them $200,000 a year rent to use facilities that other charities use for free.
In an incident similar to the one in Scotland, firefighters in San Diego were forced by the city in 2007 to attend a "gay pride" parade.
Such "anti-discrimination" legislation has been used in Maryland to push for access for men who "feel like a woman" to women's restrooms and shower rooms.
Gainsville, Florida has also moved for a "restroom chaos" bill
The University if Pittsburgh has also gone for men in the women's restroom
Last year, the entire state of Colorado went co-ed restrooms
The Colorado law also contained provisions which prohibits the publication for public consumption any material which is "discriminatory" against homosexual behavior.  So while churches can (for now) continue teaching within their own walls what the Bible says about homosexual behavior, they cannot publish anything in public which does.  This includes any Christian book publishers or other ministries in Colorado.
Even here in Rapid City homosexual activists pushed for a pro-homosexual "anti-discrimination" policy, and attempted to use as a foundation any legislation passed at the federal level.
So-called "hate crime" legislation is one of the biggest assaults on freedom one could possibly imagine.
Rep. Stephanie Herseth (D-SD) voted "Yes" for this bill in the House back in April. Senator John Thune (R-SD) has come out in opposition to the bill, but Senator Tim Johnson (D-SD) is a co-sponsor of the bill (but you as his constituent might change his mind).
The South Dakota Family Policy Council has made resources available here for contacting our representatives in Washington, and for helping your church and other friends to make your voice heard against this assault on freedom, morality and public health.