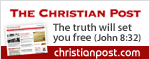 Reprinted by permission of the Christian Post
By Lillian Kwon
Christian Post Reporter
Wed, Jul. 01 2009 09:40 AM EDT
WASHINGTON – Faith-based organizations that subscribe to conservative social values have banded together to redefine the way the Church engages in culture and politics.
Calling themselves the Freedom Federation, the groups see an urgent need to collaborate to protect the Judeo-Christian values that they feel are being threatened.
Rather than approaching such issues as life, marriage, justice and politics as individual organizations, the Freedom Federation is hoping to get past the divisive rhetoric among Christians and tackle the issues together.
"The battles that we face today [and] the needs of the culture are too big for blacks to fight it by themselves, Hispanics to fight it by themselves or any one group to fight the battle by itself," said Bishop Harry Jackson, who leads the High Impact Leadership Coalition, at the launch of the federation on Tuesday.
"Today the most urgent issues as far as we're concerned … can only be solved by a unified group that sees themselves first as Christians and secondarily [as] some other subculture," Jackson emphasized.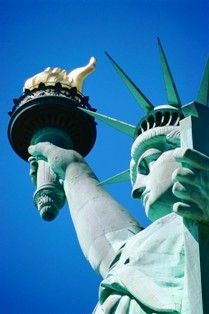 The groups at the launch hesitated to label the federation a purely conservative Christian one although most of the groups are of historic, orthodox faith-based traditions. They were looking to avoid the "left, right" language and instead place emphasis on the common core values that bring them together across ethnic, party and generational lines.
Former Ohio Secretary of State John Kenneth Blackwell said simply that the federation was "a process of addition and multiplication, not subtraction and division."
Some of the groups forming the federation include the National Hispanic Christian Leadership Conference, Liberty University, Family Research Council, Liberty Counsel, Vision America, Teen Mania, The Call to Action, and Catholic Online.
They will work together by dialoguing, sharing ideas and looking for commonality of agendas. They will further strategize, message and mobilize their various constituents to advance their shared core values.
The shared values are outlined in the "Declaration of American Values" and they include securing: the sanctity of human life, our national interest in the institution of marriage and family, the free exercise of religion, and our national sovereignty and domestic tranquility.
Samuel Rodriguez, president of the National Hispanic Christian Leadership Conference, said the Freedom Federation will stand "as a canopy of mobilization and messaging where fragmentation will be replaced by the kingdom agenda that will preserve our Judeo-Christian value system while defending religious and individual liberty."
And through the federation, the "stereotypical media-exacerbated image of the angry white evangelical will be replaced by an evangelical movement that will reconcile uncompromised core values of compassion – truth with mercy and righteousness with justice," Rodriguez noted.
Mat Staver, founder and chairman of Liberty Counsel, told The Christian Post that the federation is not in reaction to the media's negative portrayal of Christians but rather in response to the shared core values they have.
Through ongoing communication with one another, the groups realized that they have more in common than they have differences and it became very apparent that they needed to work together, Staver explained.
"When you break down all the rhetoric and you get past all the labels and so forth, we begin to realize that we agree on a lot of these issues," Staver said.
The federation was also birthed out of a sense of urgency. The Judeo-Christian values, Staver said, have been weakened, injustices have increased, and the life and marriage issue as well as the role of government in people's lives have "crescendoed to a certain point where we are concerned with the need to protect these values."
Blackwell made clear that they are not looking for a theocracy.
"We're not saying that governmentally we are a Christian nation," he explained. "We're saying that this is a nation that has at its roots, at its foundation a Judeo-Christian moral foundation."
Copyright 2009 The Christian Post. All rights reserved. This material may not be published, broadcast, rewritten, or redistributed.
Note: Reader comments are reviewed before publishing, and only salient comments that add to the topic will be published. Profanity is absolutely not allowed and will be summarily deleted. Spam, copied statements and other material not comprised of the reader's own opinion will also be deleted.