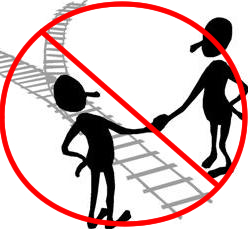 Dr. Scott Lively recently wrote a handbook called "Redeeming the Rainbow" on how the homosexual agenda can be defeated.
As Dr. Lively points out, the homosexual agenda is built on lies from start to finish: lies about the nature of homosexuality, lies about the morality of homosexual behavior, lies about the health risks of homosexual behavior, lies about "tolerance," lies about those who oppose their agenda, and lies about the ultimate aims of the homosexual agenda.
Lively has a law degree and has a Certificate in Human Rights from the International Institute of Human Rights in Strasbourg, France. He has been involved in the pro-family movement for a long time.
The handbook is a tremendous resource for anyone who has ever been daunted by the massive flood of lies thrown about by homosexual activist and their propaganda allies in the "mainstream" media. Even someone who has been waging this war against lies and a culture of death for a long time will find this book useful.
While the entire book is a goldmine, something on Page 153 struck me as particularly illustrative of the extreme nature of homosexual activists and the total hypocrisy of their "tolerance" mantra.
Then I began asking for guidance from homosexuals themselves: "Tell me, where is the line between homophobia and acceptable opposition to homosexuality?" I asked. "What if I just agree with the Bible that homosexuality is a sin no worse than any other sex outside of marriage?" "No, that's homophobic," they replied. "Suppose I talk only about the proven medical hazards of gay sex and try to discourage people from hurting themselves?" "No, you can't do that," they said. "How about if I say that homosexuals have the option to change if they choose?" "Ridiculous" they answered. "Maybe I could just be completely positive, say nothing about homosexuality, and focus only on promoting the natural family and traditional marriage?" "That's really hateful," they replied.

After I while, I realized that the only way I could get them to stop calling me a homophobe was to start agreeing with them about everything. But here's my dilemma: I honestly believe the Bible, which says that homosexuality is wrong and harmful and that all sex belongs within marriage. I've also read the professional studies and know that "gay" sex hurts people because it goes against the design of their bodies. And I'm friends with a number of former homosexuals who are now married and living heterosexual lives. Do I have to give up my religion? Ignore scientific facts? Betray my friends? Is that the only way to avoid being called a hater and a homophobe?

There's no escape. A homophobe is anyone who, for any reason, disapproves of homosexuality in any way, shape, manner, form or degree. This leaves me with just two choices: agree that everything about homosexuality is natural, normal, healthy, moral and worthy to be celebrated OR be labeled as a mentally ill, hate-filled bigot.
That pretty much sums it up. If you do not give your total enthusiastic endorsement of homosexual behavior, you are a bigot and homophobe (though I've never yet run into anyone who was afraid of sameness).
If you think you'll be liked if you soften your stance a little, think again; nothing but total surrender will do.  If you think a few concessions will satisfy the activists and make them go away, think again; nothing but total surrender will do.  If you think that not taking a stand against the lies will cause them to lose interest, think again; nothing but total surrender will do.
More and more Americans are starting to wake up to this reality, and while general support for the homosexual agenda had been rising in society for some time, it has plumeted in just the past few months.
Perhaps people are starting to recognize: there can be no middle ground, no compromise with evil.