David Letterman obviously doesn't think much of Alaska Governor Sarah Palin or Palin's daughter, but his childish vulgarity says more about him than it does his targets.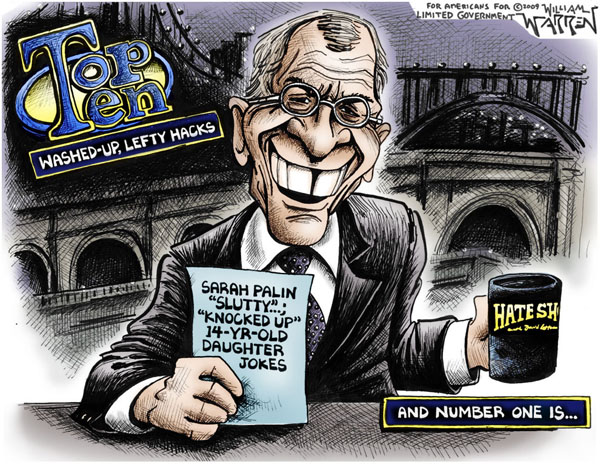 From Americans for Limited Government.
Note: Reader comments are reviewed before publishing, and only salient comments that add to the topic will be published. Profanity is absolutely not allowed and will be summarily deleted. Spam, copied statements and other material not comprised of the reader's own opinion will also be deleted.