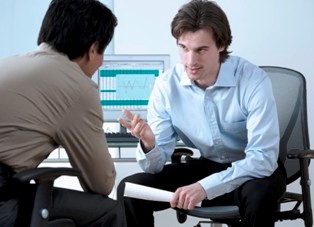 One of the modern pillars upon which homosexual activists rest acceptance of homosexual behavior is the contention that homosexuals cannot change, and that reparative therapy is even harmful.
While any reparative goal can be pursued with an ineffective or counterproductive treatment, such blanket claims fly in the face of the many people who have left homosexual behavior behind through the help of ministries like Exodus.  Indeed, people have been leaving homosexuality and many other sinful behaviors behind for thousands of years.
Of course, for any behavior modification effort to be successful, the subject first must be motivated to change. Unless the subject wants to change, and unless that desire to change is very strong, success is not likely.  As someone who made several failed attempts to quit smoking and drinking (before ultimately succeeding at both), I am acutely aware of this truth.  Until a person truly faces the reality that a particular behavior is profoundly counter to their best interests, and has a strong desire to stop the behavior, casual or even moderately sincere efforts to stop probably will not work.
When one begins the work of altering their behavior, they may experience great discomfort.  This discomfort will likely be psychological and emotional, as they are not only changing a way of acting but a way of thinking and feeling, and may even manifest itself physically depending on the level of dependence on the behavior. This discomfort may even lead some to consider the behavior modification to be harmful.  But with time and determination, change is possible
According to LifeSiteNews, the  National Association for Research and Therapy of Homosexuality reviewed 125 years of reports by clinicians, researchers, and former clients in light of claims that change was impossible and that reparative therapies are harmful.
According to their report, here's what they found:
we conclude that reorientation treatment has been shown to be beneficial—and not harmful—and therefore should continue to be available to those who seek it.
Their review of all this data also reinforced what we have seen concerning health risks from a variety of sources including the Centers for Disease Control and the Massachusetts Department of Public Health:
Despite knowing the AIDS risk, homosexuals repeatedly and pathologically continue to indulge in unsafe sex practices.
Homosexuals represent the highest number of STD cases.
Many homosexual sex practices are medically dangerous, with or without protection.
More than one-third of homosexual men and women are substance abusers.
Forty percent of homosexual adolescents report suicidal histories.
Homosexuals are more likely than heterosexuals to have mental health concerns, such as eating disorders, personality disorders, paranoia, depression, and anxiety.
Homosexual relationships are more violent than heterosexual relationships.
Societal bias and discrimination do not, in and of themselves, contribute to the majority of increased health risks for homosexuals.
When a loved one gets caught up in some self-destructive behavior such as drug abuse, alcohol abuse, gambling, or other risky behavior, we don't lovingly tell them, "Celebrate your behavior.  You were born that way.  You can't change and you shouldn't try."  No, if we truly care about them, we try anything we can to convince them to stop the behavior and choose a healthy lifestyle.
Taking the politically correct coward's way out and condemning homosexuals to physical and spiritual risk with our silence or affirmation is not an act of love or compassion.