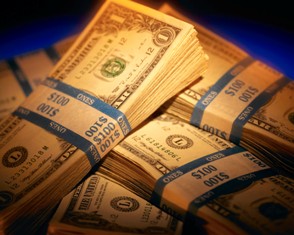 Yesterday the Congressional Budget Office (CBO) released a 10-page analysis of the Kennedy Affordable Health Choices Act which found it would cost at least $1 trillion to reduce the number of uninsured by only 16-17 million people.
That's a whole lot of money to reduce the number of uninsured by a relatively small number of people…many of whom many not even want or need insurance due to youth, personal wealth or other reasons.  No wonder the White House is now backing away from the Kennedy bill like they just smelled something bad.  Ironically, even the fantastically expensive Kennedy plan doesn't provide all that President Obama was seeking.
Now we learn via the American Spectator that the consulting group Health Systems Innovations Network has performed an analysis based on assumptions that might actually accomplish something (in the direction socialist want to go, at least).
Their report estimates the full cost of a plan that included subsidies and Medicaid expansion and reduces the number of uninsured by 99% would cost…better sit down…$4 trillion dollars over 10 years.
Can you imagine what a monstrosity would do to your taxes?
As it stands, the Kennedy bill would devastate the health insurance market as we currently know it.  CNS News states it would mean the loss of private insurance for 23 million Americans.
Though Obama and fellow Democrats are trying hard, there is no way to sugar coat this turd of a plan.  I'm sorry for the vulgarity, but there is simply no way for me to sugar coat what a stinky, foul idea this is to further socialize our health care system.
Socialized medicine never works where ever it is tried, be it England, Canada, Sweden, Massachussetts, or anywhere else.  Socialist schemes are costly, explode tax rates, are inefficient, result in rationing, run counter to human nature, and–perhaps most importantly for Americans—run completely counter to the U.S. Constitution and all the principles of Americanism.
We must run as fast as we can from socialist ideas and toward the free-market ideas that made ours the greatest nation and the most powerful economy on earth.  We must move toward solutions that foster more–not less–consumer involvement in the process.  Only when consumers are intimately involved in making decisions about practices, procedures, and the value of goods and services will the cost of health care go down.
The American people simply must tell their leaders in Washington that they do not want to be strangled and burdened with this abomination.  The American people must speak out against this as they did when the Clintons tried and failed to socialize our health care system in 1994, and–as they did in 1994–make it clear to these politicians that they will be held accountable for assaults on the American people at the ballot box.