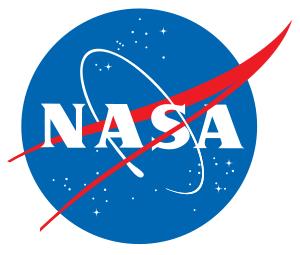 Lately I've been highlighting the fact that the "science" some people worship isn't the pure intellectual exercise many would have us believe.
In an ideal world, scientific facts, information and data would be recognized for what they are–along with all the limitations of that data.  Data would be recognized as data, and assumptions about that data would be recognized as assumptions, not the actual data itself. In an ideal world, facts wouldn't be twisted, manipulated and embellished to promote the bias or ideology of a particular person or group if those facts did not naturally lead in that direction.  That's how it would be in an ideal world.
In the real world, unfortunately,  many professionals often hijack the facts and take them places they would never go on their own. Seldom is this seen so often as in the discussion about creation/evolution and global warming. Both the theory of evolution and the theory of anthropogenic global warming are so thin that, without being wrapped in the cocoon of the theological and ideological padding of the biases of their proponents, they would never get off the ground.
But because scientists and other professions are thought to be intellectual, unbiased, purely objective, people tend to lend them a great deal of credibility and often take them at their word.  But as a recent study published in the science journal PLoS ONE found, scientists and other professionals are just like the rest of us.  They are susceptible to the same temptations to fudge and fabricate as are we mere mortals.
It is much easier to understand how such zany theories as anthropogenic global warming get traction when you understand both the faith that many people put into members of the scientific community, and how misplaced that faith often is.
The National Aeronautics and Space Administration (NASA) is one such community of science. NASA studies planet earth and outer space, and both the credibility and objectivity of this organization is widely regarded as impeccable.
But is it?
Not if you apply the smell-test, it isn't.  For instance, NASA data on climate and solar activity clearly shows a correlation between the sun and temperature changes on earth (you might even ask why we need NASA to tell us something that should be so obvious).  Yet NASA, revealing that is much a political organization as a scientific one, tries very hard to ignore its own evidence.
As if we needed more proof that NASA is as much (or more) concerned about political games as it is about science, we learn today from LifeSiteNews that  NASA is celebrating a "homosexual pride" month:
NASA headquarters issued a press release Monday declaring that the space-faring organization would participate in, and encourage celebration of, the Lesbian, Gay, Bisexual and Transgender (LGBT) Pride Month declared by President Obama.

"LGBT Pride Month is a reflection of NASA's commitment to inclusiveness across the broad spectrum of our workforce," said NASA's Acting Administrator Christopher J. Scolese. "NASA strives to be a model employer by ensuring it adheres to the principles of inclusion. These principles include fairness and respect for the many different backgrounds, perspectives and life experiences of our employees."
NASA apparently goes to some lengths to "celebrate" homosexual behavior.  I noticed that they have an official Gay, Lesbian, Bisexual and Transgender Advisory Committee (GLBTAC) with its own website. They scheduled an event in the taxpayer-funded Building 3 Auditorium earlier this month where taxpayer-compensated employees went to celebrate homosexual behavior.  And the release from NASA says this scientific, taxpayer-funded organization will
…focus on our efforts to embrace acceptance and welcome diversity in communities regardless of sexual orientation….Goddard will be hosting events in conjunction with Pride Month.
So NASA (the National Aeronautics and Space Administration, remember?) is wasting time, energy and taxpayer dollars promoting an immoral, unnatural and unhealthy sexual behavior–something that, if they really wanted to do a public service–they would discourage along with other self-destructive unhealthy behaviors. How very scientific. How very objective and unbiased. How very above politics.