President Barack Obama now says the oil-rich nation of Iran needs "peaceful" nuclear power.  But folks in the foreign-oil-dependent United States are not allowed to drill for their own oil or build more nuclear power plants.  Just whose interest is President Obama looking out for?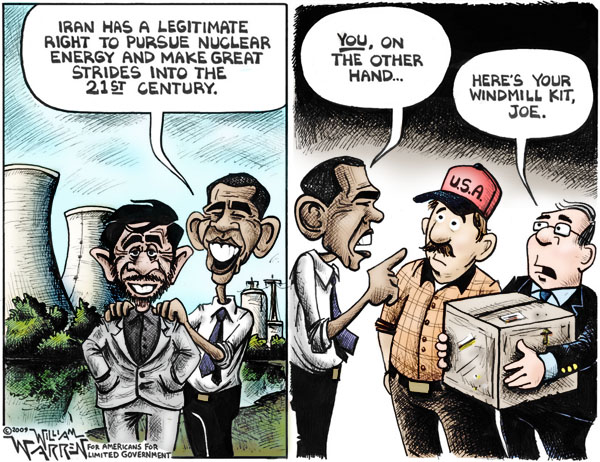 From Americans for Limited Government.
---
Try us out at the new location:

American Clarion

!
---