President Barack Obama now says the oil-rich nation of Iran needs "peaceful" nuclear power.  But folks in the foreign-oil-dependent United States are not allowed to drill for their own oil or build more nuclear power plants.  Just whose interest is President Obama looking out for?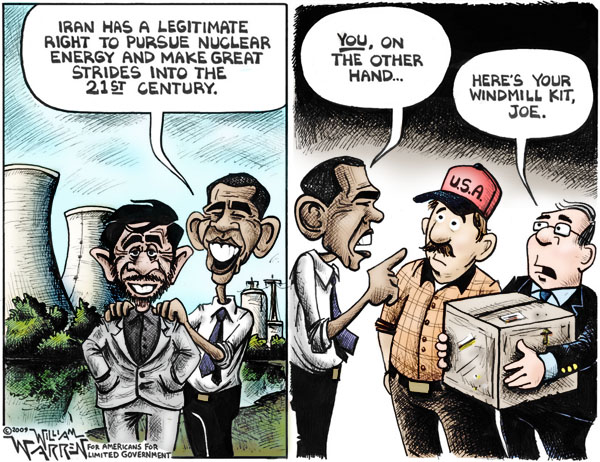 From Americans for Limited Government.
Note: Reader comments are reviewed before publishing, and only salient comments that add to the topic will be published. Profanity is absolutely not allowed and will be summarily deleted. Spam, copied statements and other material not comprised of the reader's own opinion will also be deleted.