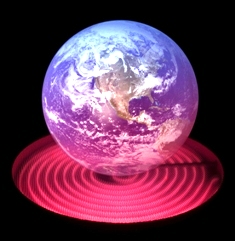 Things are starting to look bad for the Democrats…which means they're starting to look good for the American people.
Specifically, I'm referring to the monstrosity of a climate bill Democrats are working on, the cap-and-trade global warming tax bill.
From The Hill:
More and more Democrats are ready to vote against Speaker Nancy Pelosi's climate change bill, according to a congressional committee chairman who opposes his leader.

The House Agriculture Committee Chairman Collin Peterson (D-Minn.) said Wednesday that he's at an impasse with the lead sponsor of a climate change bill strongly backed by Pelosi (D-Calif.), and that his list of Democratic members who would join him in voting against the measure is growing rather than shrinking.

"We're stuck," Peterson said regarding a clash he's had with House Energy and Commerce Committee Chairman Henry Waxman (D-Calif.) over a number of issues in the bill. "And there's a lot of issues that haven't even come up yet."

The two powerful chairmen are butting heads at the staff level, despite a deadline set by Pelosi for all committee action to be completed by June 19.

But that may be the least of the trouble.

Peterson has warned that the bill put together by Waxman and Energy and Environment subcommittee Chairman Edward Markey (D-Mass.) will fail if agriculture-related provisions aren't altered, and he's said he has as many as 45 votes on his side.That number of Democratic defections would certainly doom the prospects of passing the bill in the House.

And while the Agriculture chairman said he's working to resolve those differences and not intentionally trying to torpedo the legislation, he noted that skepticism toward the bill is growing, not shrinking.

"I'm just estimating the number of votes that will be against this," Peterson said. "I suspect that the list has grown as more members have gotten a chance to look at this. I mean, my list has grown."
I wouldn't by any stretch of the imagination say we're out of the woods yet, but this is hopeful news.
This legislation would be devastating to the United States in a way few bills ever proposed have dared.  And it is one that is openly hostile to the American people themselves.
The cap-and-trade tax scam Democrats have in mind is expected to raise Americans' electric bills by 40% or more.  It has also been estimated that it will destroy thousands of American jobs, despite the stupid, nonsensical "green jobs" liberals promise.  And all this devastation to the American economy is being done in order to…maybe lower global temperatures by 9/100ths of a degree…over 40 years…when global warming almost certainly doesn't even have a man-made cause.
This idea is completely insane, you might say–and you'd be absolutely right.  But there is a shred of method to the madness of the liberals in our government: it's more about raising revenue for their socialist programs than it is about real climate change.
Liberals behind this global warming tax claim it will raise far less ($650 billion) than it really will (estimates come in far north of $1 trillion), but even at the $650 billion figure, they are only planning to allocate $150 million of that to alternative (clean) energy production.
Where's the rest going to go?  Remember that Democrats have an ambitious social agenda that includes socialized medicine.  As every country to try this counterproductive, anchor-around-the-ankle idea can show us, government health care systems are fantastically, back-breakingly expensive.  They're going to need the loot from the global warming tax–in addition to a little sleight of hand–to fund their socialized medicine scheme.
The American people must put these tax-and-spend socialists on notice.  And there are great opportunities coming up to do that.
There is the Hot Air Tour coming to Sioux Falls in two weeks, and to other cities throughout the country.  And there are the Independence Day Tea Parties, coming to Rapid City and over 1,100 cities throughout the country on July 4.
These are great opportunities to warn the politicians so eager to take your hard-earned dollars that you have their number…and if they don't listen, you'll still have their number come election day.