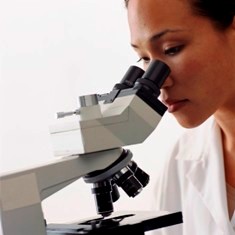 These are the top articles at Dakota Voice last week. You made them popular, so here's another chance to read them in case you missed one the first time around.
Tiller: A Tale of Two George's and Two Churches – Abortionist George Tiller was a morally bankrupt man attending a morally bankrupt church.  What good is a church with no moral foundation?  Somebody knows what it's good for.
Modern Global Warming Hysteria Just Repackaged Pagan Religion – See how closely the belief in anthropogenic global warming resembles ancient pagan religions.
Carrie Prejean Speaks on Accusations Surounding Her Firing – Miss California pageant officials claim Carrie Prejean failed to live up to her contractual obligations.  But there is more to the story, and it looks like just a continuation of the campaign of demonization against her for affirming that marriage is between a man and a woman.
The Mystery of Countries Where Single Payer Health Care Works – President Obama says single-payer (government) health care works in other countries.  The only problem is, he didn't tell us which ones, and the data says it doesn't work well anywhere it's tried.

Juvenile Sodom Reborn in Boston – A Youth Pride rally is thrown for kids at the Boston city hall, and it throws children into the gutter.
Air Force 4-Star Calls Military Cuts 'High Risk' – An Air Force 4-star says President Obama's military cuts, especially the F-22 program, carry a high risk for national defense.
Another Death Knell for the 'Mainstream' Media – A new poll from Zogby find traditional media sources trailing the internet as people's source for news. People also don't trust the "mainstream" media.
Report: Effective Health Care Bill Would Cost $4 Trillion – A recent CBO report indicates the health care bill under consideration in congress would cost $1 trillion or more, but it would still leave large numbers uninsured.  A new report finds that in order to truly minimize the uninsured, it would cost $4 trillion.  Who will pay for that?
Syrian Actress: 'Hatred of Israel Is in Our Genes and Blood – A Syrian actress says hatred for Jews is in her genes and in her blood.
The Hostile Takeover of Childhood – Children are under assault from every corner, and their innocence is the key target.
Thank you, Dear Reader, for making these the best of the best!