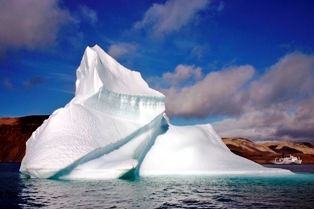 Yesterday I discussed a recent article from the science journal PLoS ONE on their findings about the number of scientists who fabricate and falsify research.
Any rational person realizes that, despite their education and professional experience, scientists are like any other human being and face the same temptations as anyone else.  Just as we all face the temptation to lie and twist facts to our advantage, scientists are no exception.
The findings from the PLoS ONE article indicate that a significant number of scientists have fabricated research information (1.97% admit to doing it themselves) and more than a third admit to utilizing questionable research practices.
As I said yesterday, nowhere is fact-twisting and deception seen more prevalently than in the evolution debate and the anthropogenic global warming debate.  In both of these areas, a grain of objective factual information is buried in the thick padding of assumptions and conjecture before being presented to the unsuspecting public as "established fact."
Today geophysicist Syun Akasofu of the International Arctic Research Center in Fairbanks, Alaska published an article at Climate Realists which highlights the selective fact-twisting of the UN Intergovernmental Panel on Climate Change (IPCC) and their push to promote the theory of anthropogenic global warming.
2. For their purpose, the IPCC ignored the fact that the Earth went through a cold period called "the Little Ice Age" from 1400 to 1800.

3. The Earth has been recovering from the Little Ice Age from 1800 to the present. A recovery from a cold period is warming. It is mostly this warming that is causing the present climate change and it is not man-made. If they admit the existence of the Little Ice Age, they cannot claim that the global average temperature unexpectedly increased from 1900.
He also points out the inconvenient truth that recent warming began to occur long before there were SUVs and coal power plants, most likely as a part of the warming trend after the Little Ice Age.
Temperatures are also not cooperating with the apostles of global warming religion:
9. Although the IPCC predicted that by the year 2100 the temperature will increase 3~6°C, the temperature has stopped increasing after 2000 and shows even a decreasing sign.
Isn't that terrible when facts ruin a good theory?
There is a host of contradictory evidence which points to natural, cyclic causes behind any planetary warming. These range from the climate data going back thousands of years, to the correlations with solar activity, to warming occurring on Mars and Jupiter and other planets in the solar system.
This outrageous trend of deception from the scientific community is flushing what remaining credibility they have down the toilet.  Sadly, they are so devoted to promoting illusions to support their ideological biases, most of them are oblivious to the fact that more and more people are recognizing that their global warming emperor has no clothes.