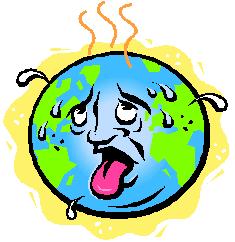 Yet another report that solar activity is dropping to levels not seen for nearly 100 years, but don't worry: the religion of Anthropogenic Global Warming is safe.  After all, it isn't dependent on things like facts, logic, reason and proof.  So take heart, disciples of Al Gore!
From the UK Guardian:
The sun's activity is winding down, triggering fevered debate among scientists about how low it will go, and what it means for Earth's climate. Nasa recorded no sunspots on 266 days in 2008 – a level of inactivity not seen since 1913 – and 2009 looks set to be even quieter. Solar wind pressure is at a 50-year low and our local star is ever so slightly dimmer than it was 10 years ago.

Sunspots are the most visible sign of an active sun – islands of magnetism on the sun's surface where convection is inhibited, making the gas cooler and darker when seen from Earth – and the fact that they're vanishing means we're heading into a period of solar lethargy. 

Where will it all end? Solar activity varies over an 11-year cycle, but it experiences longer-term variations, highs and lows that can last around a century.
Hmmm. "A level of inactivity not seen since 1913." Some disciples of the Religion of Anthropogenic Global Warming say the current warming trend started about 1913.
So there was a cooler level of inactivity in and presumably prior to 1913? Could there be any correlation between the increase in solar activity and an increase in global temperature?
Nah. That would be impossible. Everyone knows the sun–burning at 11,000 degrees–has nothing to do with the temperature on Earth.
It does on other planets farther out in the solar system such as Mars or Jupiter where global warming has been cited, but not here on the third planet.
It's so reassuring to know the ice that ended the Vikings colonization of Greenland and the vineyards they grew 1,000 years ago won't get any worse, even though the sun is cooling down.
Thanks to those evil SUVs and coal power plants, we know more ice won't be a problem, no matter how much the sun cools off.
---
Try us out at the new location:

American Clarion

!
---