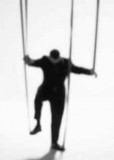 We are watching the free and free-market United States crumble before our eyes!
Who would have thought a year ago–even with a Democrat White House and Congress–it could happen so quickly…and so openly?
And apparently without a peep of protest or question from the watchdog guardians of a free republic: the press. (They have actually been lapdogs for big government for a long time).
What tax-cheat Treasury Secretary Timothy Geithner says in this video  (below) should be absolutely terrifying to any freedom-loving free-market American…but of course "mainstream" media personality Katie Couric takes it with the the usual "mainstream" media "Okay :-)" reaction.
COURIC: So you leave the option open to actually pressure a bank CEO to resign?

GEITHNER: Of course. Of course.
In other words, you'd better play the good puppet and dance to the tune we dictate, or you're outta here.
You might recall that the White House pressured General Motors CEO Rick Wagoner to resign a few days ago.
Apparently our bloated central government is now running private companies in the time-honored Marxist fashion.
Of course, there is some blame for this sad state of affairs which should go to the private institutions that have lined up at the trough of taxpayer feed.
But it should not be forgotten that government had a heavy hand in the irresponsibility that brought about this meltdown.
Fannie Mae and Freddie Mac are government entities, government creations that should have had far more oversight than the private sector (after all, we are ostensibly a free country with a free market).  Yet Democrats fought better oversight and regulation of these lending behemoths at every turn.
And the so-called "free market" was meddled with by government regulations such as the Community Reinvestment Act which pushed them to make risky loans to people with dubious ability to repay.
Finally, government has the responsibility to uphold and maintain the U.S. Constitution; in other words, government is supposed to be the grownup here.
Our Constitution lays out a limited government of enumerated powers–if the Constitution doesn't specifically grant the federal government power to do something, it is illegal for the federal government to do it.
Even if private companies lined up at the taxpayer trough, government officials were responsible to live up to their oath to protect and defend the U.S. Constitution…and say "No."
Instead, liberals in both parties have abdicated their responsibilities, government has meddled and now created a mess.  Now government is engaging in the unconstitutional takeover of private companies and dictating to them like tin pot facist dictators.
The American people must step up the plate fast to save our republic and our freedoms.