Reprinted by permission of the Christian Post

By Lawrence Jones
Christian Post Reporter
Thu, Mar. 12 2009 10:09 AM EDT
A lawyer representing a Colorado high school valedictorian who was told she needed to apologize for mentioning Jesus in her graduation speech or not receive a diploma argued her case before a federal appeals court Wednesday.
Steve Crampton, an attorney of Liberty Counsel, presented oral arguments on behalf of Erica Corder before the U.S. Tenth Circuit Court of Appeals.
Corder was among fifteen valedictorians invited to speak at the 2006 graduation ceremony of Lewis Palmer High School in Monument, Colo. At the event, she deviated from her prepared speech and shared her faith in Jesus Christ and invited the audience to learn more about him.
She was later escorted to the Assistant Principal's office where she was told she would not receive her diploma with the other students and would have to schedule a meeting with Principal Mark Brewer.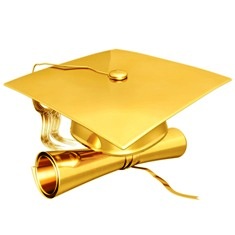 Brewer told her that she would not receive her diploma unless she issued a public apology for her actions. She did but was still not allowed to graduate.
Corder wasn't issued a diploma until she added the sentence: "I realize that, had I asked ahead of time, I would not have been allowed to say what I did."
Fla.-based Liberty Counsel, which defends religious freedom cases, filed a complaint on Corder's behalf against Lewis Palmer School District in August 2007.
After the initial filing of the complaint, the school district had issued a statement saying it was "confident that all actions taken by school officials were constitutionally appropriate."
A trial court dismissed Erica's complaint in June 2008. A Denver-based district court found that her "valedictorian speech at the school's graduation was not private speech in a limited public forum but rather school-sponsored speech," and therefore the school had a legitimate reason to require an apology.
On Wednesday, Crampton argued that her speech was private and entitled to full protection under both the Free Speech and Free Exercise Clauses of the U.S. Constitution.
"Erica Corder should have received a medal for her courageous message. Instead, the dream of her graduation address turned into an ongoing nightmare," Crampton said in a statement.
"We are hopeful that the well-prepared panel who heard argument today will agree with us that there is simply no legitimate pedagogical interest in the school's harsh treatment of Erica, simply for her sharing her faith. Forcing Erica to write an apology with which she did not agree is something you might expect in a totalitarian regime, but not in a free republic."
According to court papers filed by Liberty Counsel, Corder's speech read in part:
"We are all capable of standing firm and expressing our own beliefs, which is why I need to tell you about someone who loves you more than you could ever imagine. He died for you on a cross over 2,000 years ago, yet was resurrected and is living today in heaven. His name is Jesus Christ. If you don't already know Him personally I encourage you to find out more about the sacrifice He made for you so that you now have the opportunity to live in eternity with Him."
Corder is asking the school to publicly acknowledge it violated her First Amendment rights and the court to issue an injunction against the school preventing similar acts.
Copyright 2009 The Christian Post. All rights reserved. This material may not be published, broadcast, rewritten, or redistributed.