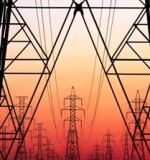 You might have missed it since the "mainstream" media works very hard to ensure the dark side of a liberal government gets obscured, but in last night's speech President Barack Obama advocated the biggest annual tax increase in American history.
So says Senator Jim Inhofe (R-OK), as reported by CNS News:
In his speech to Congress Tuesday night, President Barack Obama "committed himself to the largest annual tax increase in the history of America," warns a Republican congressman.

The implementation of a cap-and-trade system, something Obama favors, would raise $300- to $330-billion a year, said Sen. Jim Inhofe (R-Okla.).

"As bad as the stimulus spending bill was, this would be much worse because instead of being one-time spending, the cap-and-trade tax increase would keep occurring year after year," Inhofe said.
The liberals in congress would, of course, protest that, "Oh, the cap-and-trade idiocy is just for businesses, not for the American people."
Can you say, "Duh"?  I knew you could.
When expenses go up for a business, how does the business deal with that?  They might be able to eat some of it if they have some wiggle room in their profit margin.
If not, they can fire people.  That's great for the economy, isn't it?
If there is no fat to trim in staffing, then they have to pass that cost along to their customers.  That means YOU.  You and I are the customers when it comes to pretty much everything produced in America–including energy.
That means when the liberals in government tax business and tell you "Oh, we're just sticking it to those evil rich capitalists," they're really sticking it to you.
This stupid cap-and-trade system is a tax you get to pay, because when the liberals slam business with it, they will have no choice but to pass along the increased cost of doing business to you.
You might remember (or, if you were an Obama voter, maybe not) that before the election Barack Obama made clear his intention to bankrupt the coal industry.
About 60% of America's electricity comes from coal power plants.
The American people are typically very indulgent of stupid ideas from their government.  Specifically, Americans have been very indulgent of their government's appeasement of environmental extremists.
But are the American people willing to continue this indulgence if it means their electricity bill goes up 30%?  50%?  100%?
So why do liberals come up with such asinine ideas?
Is it simply because liberals are so hostile toward the private sector that they really don't understand how the free market economy works?
Is it because they just don't care?
Do they really want to wreck the country?
One really has to wonder sometimes…