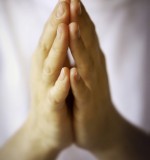 Almost daily come signs of an all-out war on religious faith, with the overwhelming majority of it aimed squarely at the Christian faith. 
I realize the story I'm about to examine occurred in Great Britain, and they do not enjoy the same freedoms, religious liberties, and constitutional protections we enjoy here in the United States. 
However, secularists and other liberals have for some time been demonstrating here in the United States that they have absolutely no regard whatsoever for the United States Constitution.
The First Amendment has been under assault by the Fairness Doctrine–repealed by Ronald Reagan but liberals threaten to bring it back. The First Amendment has also been under assault since 1954 when Senator Lyndon Johnson got a tax code provision passed to muzzle the church. It has also been under attack from the McCain-Feingold campaign finance reform act.
The Second Amendment is continually under attack, with efforts across the country to limit the people's right to keep and bear arms.
The Tenth Amendment, limiting the federal government and reserving any powers not specifically granted to the federal government by the Constitution to the states and the people respectively, is a mere shadow.
And so are the enumerated powers, the constitutional limits on government found in Article 1 Section 8 of the U.S. Constitution. All three branches of the federal government have grossly violated constitutional limits since the reign of FDR.
So excuse me if I don't take any comfort in the "constitutional protections" we are supposed to enjoy in America.
From WorldNetDaily:
Petrie, 45, a wife and mother of two, is a community nurse who works for North Somerset Primary Care Trust. As part of her job, she visits patients who are sick and elderly. Petrie said she never forced her Christian beliefs on any of her patients but simply asked if an elderly woman would appreciate the blessing.

"I simply couldn't believe that I have been suspended over this," she told the Telegraph. "I knew I hadn't done anything wrong. All I am trying to do is help my patients, many of whom want me to pray for them."

Petrie visited the elderly woman, a resident in Winscombe, North Somerset, in December.

"It was around lunchtime and I had spent about 20 to 25 minutes with her," the nurse said. "I had applied dressings to her legs and shortly before I left I said to her: 'Would you like me to pray for you?'"

The patient said, "No, thank you."

Shortly afterward, Petrie's employer contacted her and asked her why she had offered the prayer. The patient, a woman in her late 70s, had complained to the trust.

Another nurse approached Petrie the following day and told her the woman had been surprised by the offer. Petrie apologized and asked if she had offended the patient.

The nurse replied, "No, no. She was just a bit taken back. You must be aware of your professional code of conduct. I would be careful."

But that wasn't the end of it. Petrie returned home to find a message on her answering machine. She was suspended without pay on Dec. 17 and forced to attend a disciplinary meeting. Petrie expects to be notified of her employer's decision this week.
How pathetic that this nurse can't even offer a moment of human compassion and comfort to a suffering patient.
There is no evidence whatsoever that this nurse forced herself on this patient. In fact, by the testimony of another nurse, the patient was not offended, merely surprised. And it's not surprising that she would be surprised by an offer of prayer in todays secularist anti-God culture in the West.
Religious freedom is almost non-existent in Great Britain. Unfortunately, with political correctness run amok and many in the United States looking to Europe as a model, the United States isn't far behind.
The "Land of the Free" is fast becoming the "Land of Those Bound to Political Correctness."