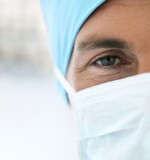 KOTA reports Senate Bill 92 was introduced in the South Dakota legislature today.  
It would require abortionists to be on hand one day prior to a scheduled abortion to provide consultation to the woman seeking an abortion.
The bill was introduced by Senators Howie, Fryslie, and Schmidt and Representatives Hunt, Brunner, Jensen, Lange, Russell, Steele, and Verchio  
The main part of the bill reads as follows:
No physician scheduled to perform an abortion on a patient may perform that abortion unless the physician has notified the patient that the physician will, on the day prior to the abortion, be available for consultation in the city where the abortion procedure is scheduled to take place or at some other office convenient to the patient in the same city. The notice shall state a specific time of at least two hours' duration when the patient may, without specific appointment, consult with the physician on any aspect of the abortion procedure. Any violation of this section is a Class 1 misdemeanor.
This bill seems aimed to better facilitate the "doctor-patient relationship" which abortionists often cite when attempting to prevent any restrictions on abortion.
However, the "doctor-patient relationship" in abortion–especially in South Dakota–is practically a nonexistent joke.
No South Dakota doctors perform abortions. Planned Parenthood abortionists have to be flown in from Minnesota, and usually only arrive the day the scheduled abortions are to take place.
According to the testimony of several women who have had abortions at the Planned Parenthood abortuary, women don't usually see the doctor/abortionist until they are in the room and prepped for the abortion. Some have even said they never saw the doctor; they were under anesthesia when the doctor came and did the bloody work.
SB 92 would at least force Planned Parenthood doctors/abortionists to come a little closer to imitating that "doctor-patient relationship" they talk about so much.