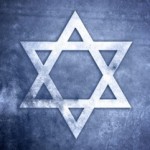 Israel National News reports a huge natural gas find in the Mediterranean Sea near Haifa.
Infrastructures Minister Binyamin Ben-Eliezer (Labor) said that the find was of "historic proportions," and that it could change the face of Israel's economy.

Eighty-seven billion cubic meters, or nearly 3.1 trillion cubic feet, of high-quality gas are estimated to be in three deposits in the Tamar Drilling site, which is named for Delek owner Yitzchak Teshuva's granddaughter. Teshuva said that the find marks a "historic milestone and a great holiday for Israel," and that he has no doubt it will "supply Israel's energy needs for many decades to come."
This is great news for Israel!
It's also interesting in that it brought back memories of the books by Joel C. Rosenberg that I've been reading over the past few years.
The first book in his series about Middle East events and end-time prophecy starts with a major oil find in Israel. While this is not oil, it is a natural fuel, and a find of huge proportions.
Rosenberg, a Christian Jew, bases his books closely on archaeological finds, world events, and careful consideration of Biblical prophecy. It looks like he's hit close to the mark once again!