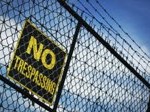 Fox News is reporting that on President George W. Bush's last day in office, he has done what many have been calling for him to do for a long time: commute the sentences of former Border Patrol agents Ignacio Ramos and Jose Alonso Compean.
They had been sentenced to 11 and 12 year sentences, respectively, but both sentences will now expire March 20, 209.
Actually, many have been calling for a full pardon for these agents who were sent to prison for crimes they were alleged to have perpetrated during the apprehension of a convicted drug dealer:
The two were sentenced in connection with the shooting of Osvaldo Aldrete Davila, who was shot in the buttocks while trying to flee along the Texas border. He admitted smuggling several hundred pounds of marijuana on the day he was shot and pleaded guilty last year to drug charges related to two other smuggling attempts.
Ramos said he believed he heard shots fired and saw the suspect point what he thought was a weapon at him, so he fired.
It turns out it is a violation of Border Patrol policy to pursue a fleeing suspect. Ramos also did not follow department procedure and report that his weapon had been fired. He said his supervisor had been aware shots were fired.
Many have feared this would have a chilling effect on the already-difficult job of stopping drug runners and illegal immigrants from violating U.S. borders.  And many believe  Ramos and Compean were sacrificed on a politically correct altar that kowtows to Mexico and to illegal alien advocates in the United States.